Montessori (approx 3 years – 5 years)
The Montessori method is an educational method for children, based on theories of child development originated by Italian educator Maria Montessori in the late 19th and early 20th century. This concept is based around the idea that children are capable of self directed learning, under the 'observation' of a teacher. This learning is facilitated by providing various materials which will prepare the child for the outside world.
The children participate in Montessori activities for the morning, and the afternoons are filled with fun activities such as arts and crafts, messy play, imaginary play, outdoor play, role play.
The ratio for this room is 1 adult to 8 children.
---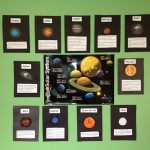 ---
Example of Montessori Daily Routine
7.30 – 8.00

Arrival into Toddler Room

8.00 – 9.00
Move to Montessori Room
Freeplay
Breackfast Time
9.00 – 10.45
Montessori Activities
10.15-10.45
Snack Time
10.45 – 11.30
Outdoor Play
11.30 – 11.45
Circle Time
11.45 – 12.30
Dinner Time
12.30 – 2.00
Freeplay/Quiet time/Nap time
2.00 – 2.15
Snack time
2.15 – 2.45
Outdoor Play
2.45 – 3.30
Activity time: Arts and crafts/Sand Play/Messy Play
3.30 – 4.00
Tea Time
4.00 – 5.00
Imaginary Play/Construction Play/Dress up
5.00 – 6.00
Free play & Tidy Up Time